20 Best WordPress Plugins – March 2015
This post is also available in: Français (French) Deutsch (German) Italiano (Italian) Português (Portuguese (Brazil)) Español (Spanish)
What got us this March 2015 in the world of premium WordPress plugin? Is there a surprise? Will we see new plugins arrived in the rankings, or so the must remain as unavoidable? If you want to know, it remains only you read our article on the top 20 WordPress plugins for March 2015! The program page builder plugin, plugin for creating slideshows, WooCommerce plugins, and more! [su_box style="soft"] Looking to set up a multilingual website with WordPress? Then look no further the ideal plugin with WPML, you get access to the very best in multilingual plugin for WordPress. A true multilingual administration interface mode, separate content for each language, redirecting visitors to your content in their language, a specialized interface to provide access to your site to a translator, an advanced management of your WordPress menus Multilingual mode, the ability to have different content from one version to the other, no doubt, WPML is what is done best in the world of multilingual WordPress. We use WPML WordPress for all projects we do, and would recommend to all!
[/su_box]
01 – Visual Composer, Best WordPress Plugin 2015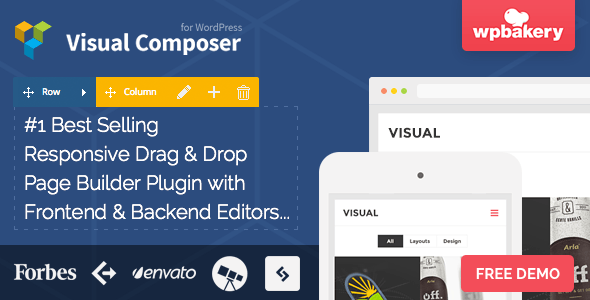 Find first position in our selection of the best WordPress plugins for the month of March 2015 Visual Composer will certainly not be a big surprise for you so that page creation plugin is widespread. And for a good reason, Visual Composer is a WordPress plugin that will help in more than one through a simple interface to take control. Gone are the days where you had to play with shortcodes and struggle to obtain a correct layout, without any break.
If you do not know it yet, Visual Composer is a plugin to fall into the category of the page builders for WordPress. A page builder is a plugin that will allow you, just your mouse, compose your page, such as generating a layout on multiple columns, insert a Google map next to a block of text , and much more.
Visual Composer has emerged since he arrived early on the market in 2011 by offering a simple and intuitive way to create advanced layouts with WordPres, while frankly, it really was not easy at that time . Since then, the designer of this plugin says his plugin was developed over more than 500, 000 websites. A great success that continues unabated.
02 – Slider Revolution WordPress Plugin Best 2015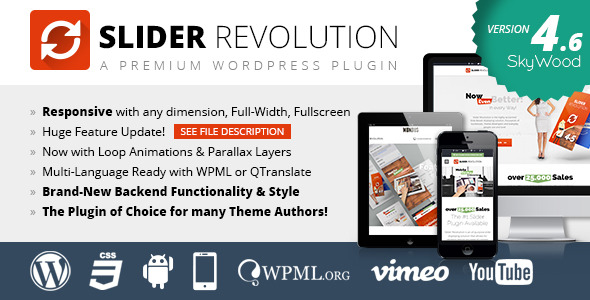 It must be said, the first selection of the plugins are real bestseller, and that's not Slider Revolution that will come deny this. Better, Slider Revolution has even created a real groundswell by inspiring many plugins designer. We will see this in our selection of WordPress plugins, plus a plugin would dethrone him. Going back to what sliders management plugin, it's not for nothing that he has risen as one of the best premium plugins for WordPress. Again, to get there, the developers behind this plugin had to integrate new that no one had thought to do before them. Here the idea is to say, after all, a slider should not only be content to display images with a text, but to animate the whole. Kind of like your one slider turned into PowerPoint. You will therefore understand, the old dad finished slideshow, and long live the revolution parallax effects. In addition, it is now possible to add videos from YouTube or Vimeo, and all this being consistent with the best multilingual management plugin for WordPress, I appointed [clink id="21″ target="_blank" rel="nofollow"] WPML [/clink] .
In addition, this plugin for managing your slideshow will adapt to all interfaces of your visitors because it is responsive, and if you also have a WordPress multisite system , do not panic, the Slider Revolution will manage perfectly.
03 – Uber Menu, Best WordPress Plugin 2015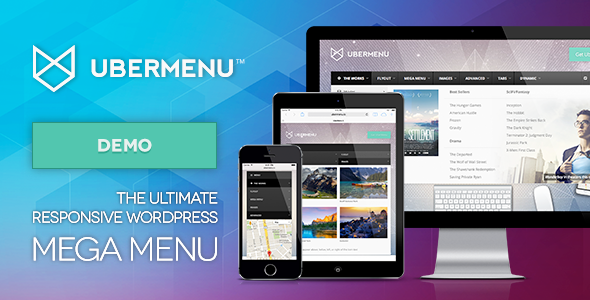 In the series I want plugins to WordPress CMS genuine, UberMenu is a staple of the question. You will certainly have noticed if you use WordPress for some time, his blog side feels much when it comes to manage an advanced menu. UberMenu rushed inside this flaw to give us a plug of high quality.
UberMenu summary is not easy when you know what it can do for your WordPress menu. There may be mentioned various things like:
Insert a contact form
Insert any shortcode
Insert images
Insert items to one (or products which is great for eCommerce)
Insert Google Maps type cards …
That alone is already more than you allow WordPress. In addition, the menu is responsive and optimized for mobile interfaces. If you are looking for a WordPress plugin to manage advanced way your WordPress menus, UberMenu is the plugin for you!
04 – Ultimate Addon for Visual Composer, Best WordPress Plugin 2015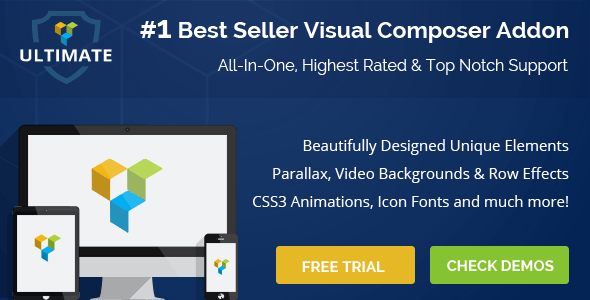 I tell you, I think, Visual Composer is definitely the best page builder for WordPress that I have ever used. It is simple, intuitive, allows to create complex layouts all with the mouse, and in addition, it will allow you to save your layouts as a template. When we are called to work on multiple client projects with Visual Composer is a real gain very valuable time. But for Visual Composer is truly complete, add him addon s. There are several, what is more normal for one of the best premium plugins for WordPress?
The addon that fits best is Ultimade Addon. The latter will allow you to complete so interesting small gaps that might have with Visual Composer. I highly recommend the supplement installation.
05 – LayerSlider, 2015 Best WordPress Plugin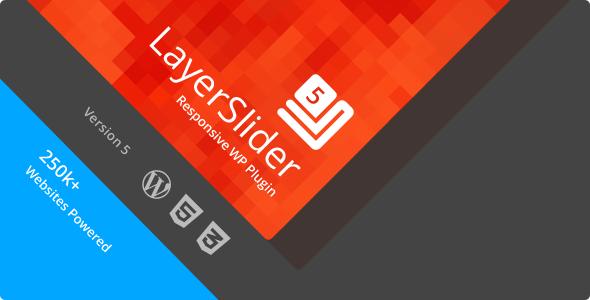 The slider plugins are not lacking in the world of WordPress plugins. After Revolution Slider, discover LayerSlider. This slideshow plugin was designed to simplify your task, which is not too much when you know revolution slider.
Developed with the latest technologies of the web world, everything is done to give you a feeling of comfort and modernity. Transition side, importantly, you can choose from over 300 different options, allowing you both to manage transition effects in 2D or 3D. The administration of this plugin interface is not outdone by offering us to do everything with the mouse, click on deposit, and through a WYSIWYG (What You See Is What You Get). Of course, all these people work in HTML5.
Besides allowing you to create animated slideshows with your images and text, it is possible to insert videos into it. We understand better how this plugin has placed 5th in our ranking of the best plugin of March 2015!
06 – Easy Social Share Buttons, Best WordPress Plugin 2015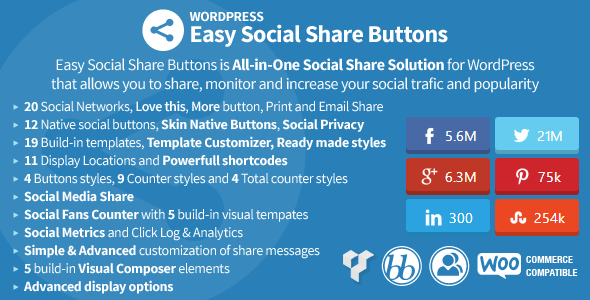 Download Easy Social Share Buttons
After the plugins to help you manage slideshows, plugins to manage your social networks are part of it! First of our selection of plugins, Easy Social Share Buttons will allow you to have fun with your social networks.
The fact that we find in a premium plugin plugin for managing social networks, should well mean that does much more than we add links to share our articles on these. Indeed, just go to the WordPress plugins directory to see that there are about over 700 available. So we have to mark its difference. Just in the figure level, this plugin is necessary. This is more than twenty social networks managed and more, you will have buttons to allow your users to send your page by email or print. But what really is its strength is that it will be possible to track exactly how they will be used as you may know the number of clicks on each button, follow them on Google Analytics, or follow the curves your social networks!
Besides all that, this plugin is compatible with Visual Composer, bbPress, BuddyPress and WooCommerce.
07 – Essential Grid WordPress Plugin Best 2015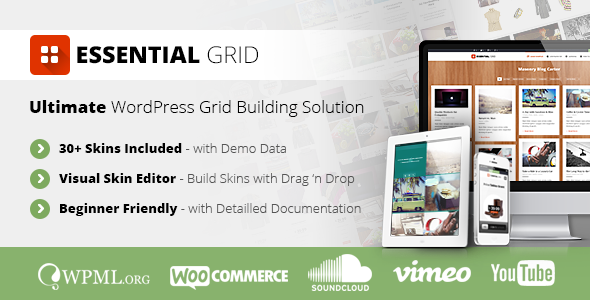 Sometimes we want to change the rendering of its website redesign but all can be problematic, and we must recognize the good, it can quickly ask you a lot of time working. Essential Grid is a plugin that will allow you to transform all your contained in a grid. Grid If you have trouble understanding what I mean, just look at the picture accompanying this description.
The idea is simple, allowing you to insert grids everywhere, whatever your content. And the result is more than convincing. You will be able to create your blog, your portfolio, your image galleries, your WooCommerce shop to showcase your services, your customers, your videos … In short, it is limitless.
For your convenience, this plugin integrates a powerful page builder, and in addition, it is compatible with Visual Composer! What more? Perhaps it is compatible with [clink id="21″ target="_blank" rel="nofollow"] WPML [/clink] , WooCommerce, SoundCloud, Vimeo and YouTube? Luckily, this is the case;)
08 – EventOn, 2015 Best WordPress Plugin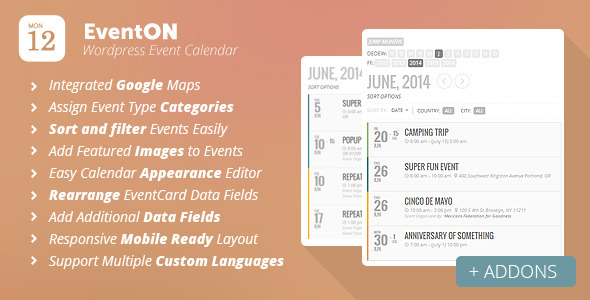 Need a plugin to allow you to manage events? So EventOn will definitely hold your attention, see. If at first we would feel that we have to do with a simple calendar plugin type, think again. The options offered by this plugin are more than numerous. See for yourself. It is possible to integrate a Google map (personalized or not), to view the details of each event, manage different colors depending on the event category to rearrange the events in the mouse, highlight a particular event, download the list of events as an ICS file, compatible with Google Calendar and iCal so your users can download the list of your events.
09 – Ninja Popups, 2015 Best WordPress Plugin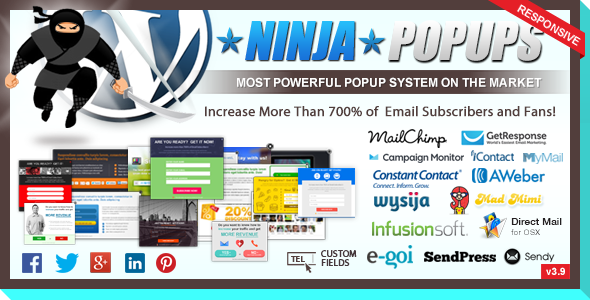 To literally explode the number of people enrolled in your newsletter, multiply the likes on your pages, increase your followers impressively, there is a secret. Of course, I could tell you that we must work intensively investing its inserts, promoting everything goes your social networks, get in contact with as many people as possible on Twitter or Facebook. But when you're already busy working a lot on his website, he would almost hire someone to take care of it.
But to have it tested with great success, there is another solution. And that is to put a lightboxe up on your site. Once a person connects to your site, it will appear, asking if he wants to leave you his address to your newsletter, or follow you on your social networks. You think this will scare away your visitors, reduce your turnover? And no, that's the beauty of the system. Enrollment increase, and your sales are doing well!
10 – Master Slider 2015 Best WordPress Plugin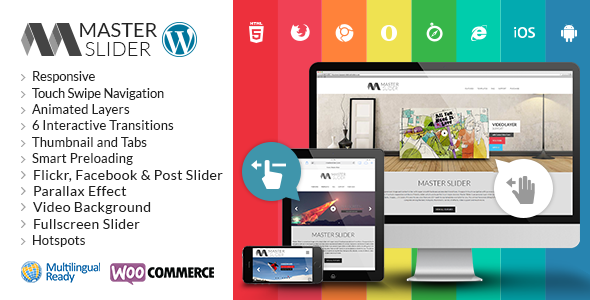 I warned you, there is some type of slideshow plugins that have positioned this month. In fact, as always! In tenth position, so we find Master Slider Revolution Slider serious competitor and LayerSlider. Arriving well after them, is starting to hike. Watch out for that new little desperate to replace the leaders.
If Master Slider Revolution Slider comes to compete is by offering as much functionality as the latter, plus excellent management of touch screens, and support seamless all browsers, but this is more due its administrative interface that is simpler than that offered by its two most serious competitors. To convince you, take a walk on the demo site. The link will be available on the plugin page.
11 – Hide My WP 2015 Best WordPress Plugin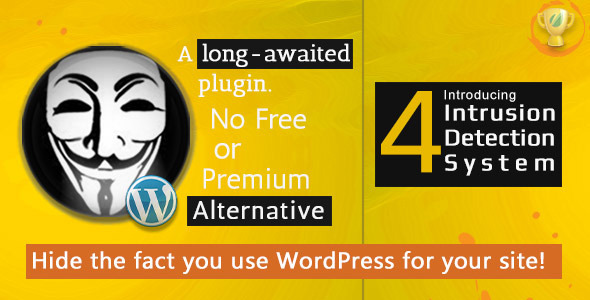 Secure your WordPress installation, it is essential. When working for years under WordPress, unfortunately, we know only too well. If the first protections against attacks is backup, install some plugins safety has become a must. There are some security plugins that I love, like or WordFence iThemes Security. Both plugins are really unavoidable when one party is interested in the question of the security of its site.
Hide My WP is also a security plugin. Originally his only job was to protect against the most common attacks by renaming all of your directories, be it the admin directory, uploads or access directories on your site. In fact, it does not really renames them, and that's what makes the charm of this plugin. This will ensure that it will continue to work on your side. Now he is more office IDS for Intrusion Detection System. A plugin to really test emergency.
12 – WooCommerce Amazon, Best WordPress Plugin 2015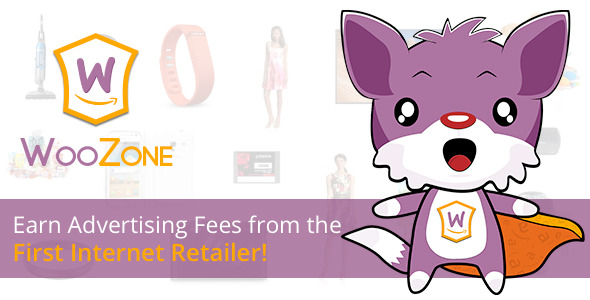 I was talking about this plugin in our article on the essential plugins WooCommerce, and it seems that I am not mistaken me as it is found in twelfth position. First in the category of 100% WooCommerce plugins. You will see a little further down we find here also other plugins that I quoted in this article, it's nice.
As the name suggests, if you made the affiliation with Amazon, and you want to use WooCommerce, then this plugin is what you need today! It will allow you to create products cards based on Amazon product pages, effortlessly!
13 – Extra WooCommerce Product Options, Best WordPress Plugin 2015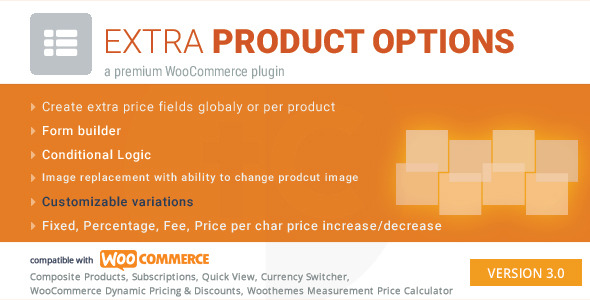 WooCommerce Product Download Extra Options
It will not take long for that one finds a second plugin that I gave in my list of plugins to have to increase its turnover with WooCommerce shop. WooCommerce this plugin will allow you to create additional area for all your products, or for categories of products. Have a look on the demo site to understand what it is.
14 – RoyalSlider, 2015 Best WordPress Plugin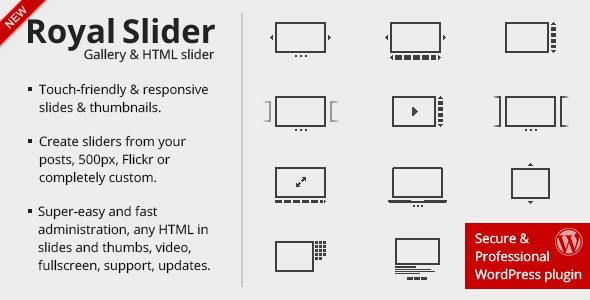 Oh bah like a slideshow plugin for WordPress, it would almost long as I had not mentioned it! Joking aside, RoyalSlider is almost a plugin that history could be described because it still went online in late 2011, and continues to be maintained. Beautiful feat!
Aside from durability to be welcomed at fair value, it should also acknowledge the note he gets several thousand votes. A beautiful 4.75 of 5! I almost want to say that this is all you need to know. But let us not be stingy, and at least say that this plugin will allow you to create great slideshows for your WordPress site 🙂
(Okay, you can put video, it handles the lazy load, uses hardware accelerated CSS3 allows you to insert HTML, supports all touch interfaces, and even the blackberry …)
15 – Table Rate Shipping, 2015 Best WordPress Plugin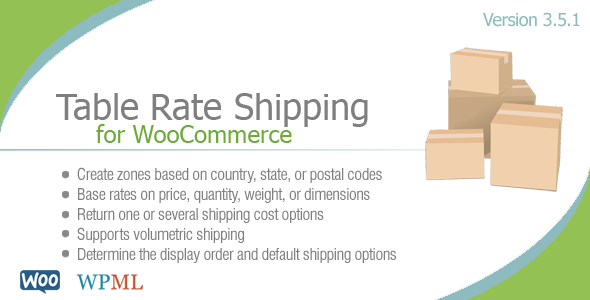 Here, even a plugin which I had already spoken in our selection of the best plugins for WooCommerce. If this plugin was entitled to include in a ticket was to allow you to maximize your sales, it is because too many forget that eMarchand make the turnover is good, but if it's for mismanage its postage quickly then you start to lose money … and we ended up closing shop. Unfortunately, this is a primary reason lines of shops closing, so you really need to be very careful there.
This plugin for WooCommerce therefore, will allow you to create conditions that will generate a virtually different shipping price for all your clients, depending on what's in their carts, where they live, quantities, of piece weight, their size or function of the volume of the order. Of course, to perfect everything, this plugin is compatible with WPML.
16 – Bookly, 2015 Best WordPress Plugin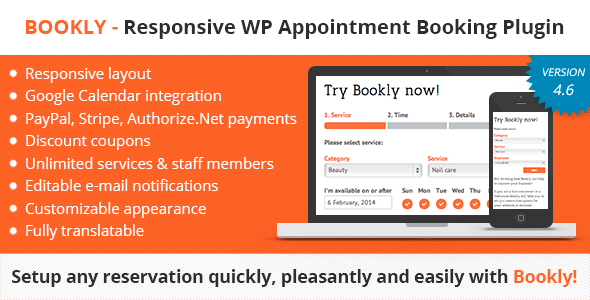 If he has an amazing thing this month is that there are several plugins which aims is to allow you to highlight events or to allow you to manage appointments you. The common point is that we talk about type of calendar plugin.
Bookly it is a plugin that will allow you to manage reservations on your site, all connected to a real calendar, since it will be connected for example to your Google calendar.
17 – Booking System Pro 2015 Best WordPress Plugin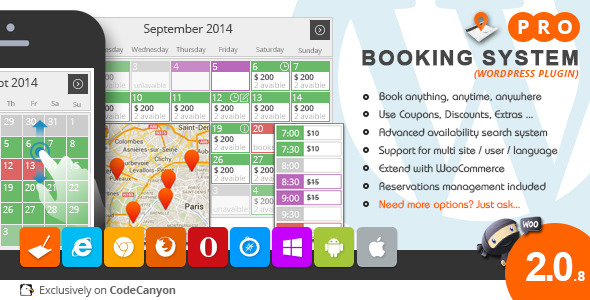 And yes, both online booking system type plugins based on a calendar that follow in our selection of the best WordPress plugins to this March, what do you want to believe that many dentists are actually getting a website this month;)
If the idea these two plugins can seem similar, there is actually nothing because the force of this plugin is primarily to be able to connect to WooCommerce! Well, of course, it can work in stand alone mode, but we must recognize that this is an important quality.
18 – WordPress Social Stream 2015 Best WordPress Plugin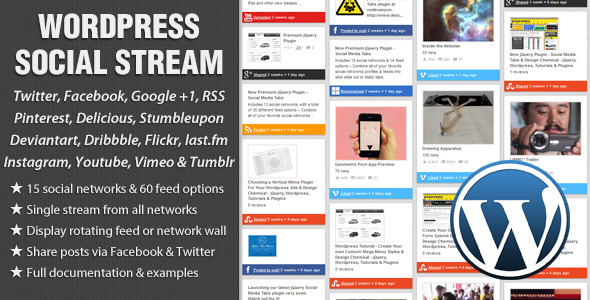 Download WordPress Social Stream
I said, with hundreds of plugins developed for social networks that are available in the directory of WordPress plugins, you have a premium plugin offers a real plus for that generates thousands of sale. And this is the case of WordPress Social Stream. What I love about this plugin is the underlying idea. Usually we think we embed links from its site to social networks. Here it's the opposite, social networking is taken, and it is used to create content on their own website! I love when developers back an idea. As you can see from the image above, WordPress Social Stream you will create a wall, heavily inspired the world Pinterest, or for purists, a Masonry wall type.
19 – Visual Composer Extensions All In One, Best WordPress Plugin 2015
Download Visual Composer Extensions All In One
Conclude this selection of the best WordPress plugins by a plugin for … a plugin, AC would have been nice. Well, this is not the case but still, Visual Composer Extensions All in One was close before arriving at the last place.
If this plugin is called All in One is that the developer of this plugin was developed for several Visual Composer, he decided to bring in a single plugin. Result is $ 170 plugins that turns into 17! And yes, ca divides the price by more than ten. In addition, you will have access to over 41 different elements to Visual Composer without relying on future updates, you may have free once the first version paid! No license renewal or whatever. Here you pay once and you can update it to life!
20 – Layered Popups, 2015 Best WordPress Plugin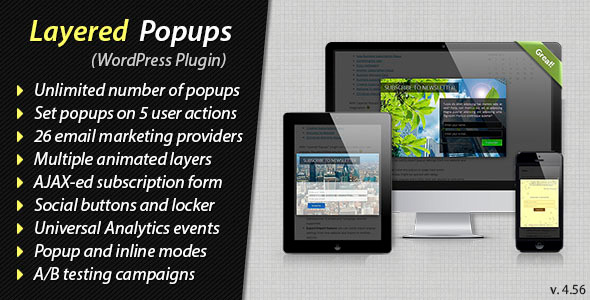 You thought we were going to finish our selection of the best plugins of March 2015 a slideshow of management plugin? It could have been the case indeed. But Themeforest customers decided otherwise by making twentieth place Layered Popups. Well, I must admit that I do not like this name of popup, either for Ninja Popups or this plugin. Indeed, it is not popups, but lightboxe. Well, we will not fight on the technical terms, but good all the same: p
Anyway, the purpose is the same as Ninja Popups, allow you to display a lightboxe to your users. And again, the result on your stats will leave you speechless!